Speakers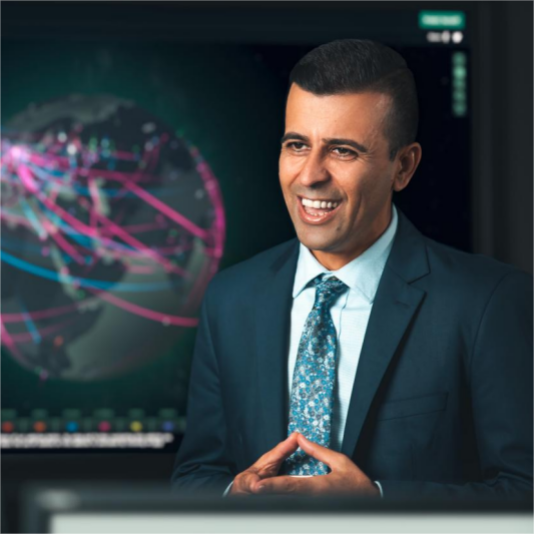 Marwan Omar, Ph.D.
Associate Professor, Faculty of Information Technology and Management, Illinois Institute of Technology
Dr. Omar's Academic career has consistently focused on applied, industry-relevant cyber security, Data Analytics, machine learning, application of AI to cyber security and digital forensics research and education that delivers real-world results. He brings a unique combination of industry experience as well as teaching experience gained from teaching across different cultures and parts of the world. He has an established self-supporting program in machine learning application to cyber security. He has established a respectable research record in AI and cyber security exemplified in the dozens of published papers and book chapters that have gained recognition among researchers and practitioners (more than 272 Google scholar citations thus far). He is actively involved in graduate as well as undergraduate machine learning education including curriculum development and assessment. Dr. Omar has recently published two books with Springer on Machine Learning and Cyber Security and has also published research with IEEE conference on Sematic Computing. Additionally, Dr. Omar hold numerous industry certifications including Comptia Sec+, ISACA CDPSE, EC-Council Certified Ethical Hacker, and SANS Advanced Smartphone Forensics Analyst. Dr. Omar has been very active academia and the industry and he is currently serving as an associate professor of cyber security at Illinois Institute of Technology.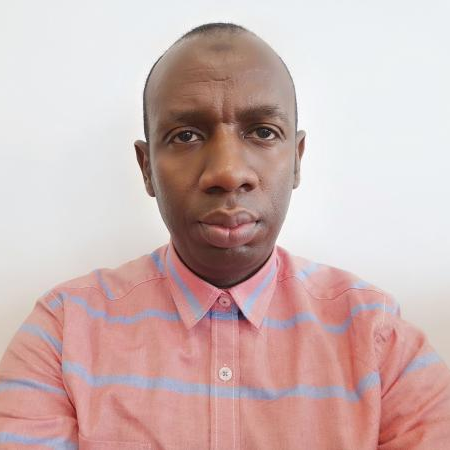 Abdullahi Arabo, Ph.D.
Senior Lecturer, Computer Networks and Mobile Technology, University of the West of England
Dr. Arabo is a highly accomplished Senior Lecturer in Computer Networks and Mobile Technology at the University of the West of England. He has received numerous accolades, including the "Most Dedicated Cyber Professional Development Educator (UK)" award from the AI 2020 cyber-Security Awards, induction into the UWE Black Hall of Fame, and the UWE winner of the NFT awards 2022. Dr. Arabo has an extensive background in research and development, teaching, and consultancy roles within the field of Network Security, Security of System-of-Systems composition, Mobile ad-hoc networks, ubiquitous computing, Cyber Security, Smart Device Security, and Identity Management. He has successfully led the development of an MSc Cyber Security program that has been certified by the National Cyber Security Centre UK (NCSC) and generated an income of over £2M per year. He has a sustained record of both internal and external funding for providing solutions for effective teaching and learning totalling over £1M. Additionally, he strategically led the three main pieces of evidence UWE recognition as a Centre of Excellence in Cyber Security, the Cyber Security Research Unit (CSRU), and UnlockCyber. Dr. Arabo is also a Senior Fellow of the Higher Education Academy (SFHEA).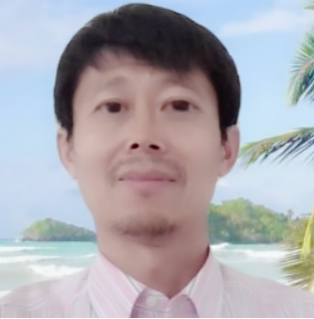 Alan Wang, Ph.D.
Associate Professor, Faculty of Medical and Health Sciences and Bioengineering Institute, University of Auckland
Alan Wang is a principal investigator and Associate Professor at Auckland University. He has more than ten years of research experience in bioengineering informatics and integrated medicine, especially in advancing the role of medical informatics in health care. His research interests include bioengineering, signal processing, data informatics, machine learning, and biomedical statistics and simulation. He has developed advanced data analytics methods for intelligent health and personalized diagnosis and prognosis based on signal processing and machine learning theories. He has experience analyzing huge cohorts of data with applications of early diagnosis, disease understanding, and effective treatment of patients with different disorders. He serves as an Editorial Board Member and an Active Reviewer for several international journals.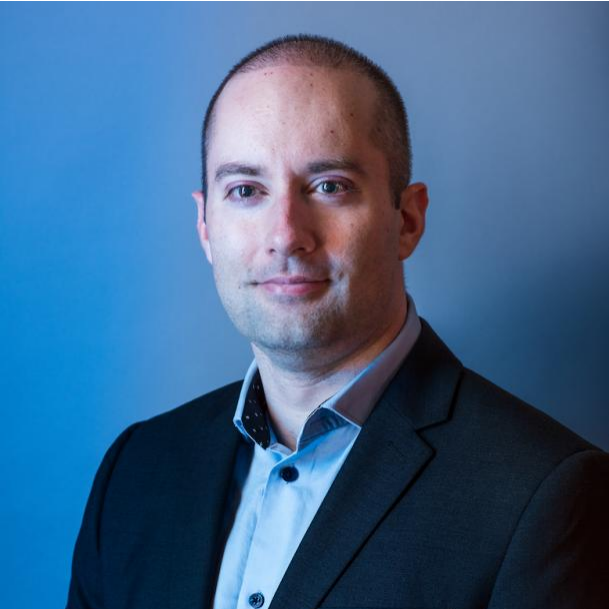 Roman Bauer, Ph.D.
Lecturer, Department of Computer Science, University of Surrey
Roman received his Bachelor's and Master's Degree in Computational Science and Engineering from ETH Zuerich, Switzerland. Afterwards, he did his doctoral studies at the Institute for Neuroinformatics (INI) at ETH Zürich and University of Zürich, working on simulations of cortical development. He then joined Newcastle University in September 2013 as a postdoctoral research associate and afterwards started his MRC fellowship project in September 2016 as an independent principal investigator. In June 2018 he took up an EPSRC UKRI Innovation Fellowship at the School of Computing and a joint affiliation with the Institute of Genetic Medicine, both at Newcastle University. In August 2020 he then became a lecturer at the Department of Computer Science, University of Surrey.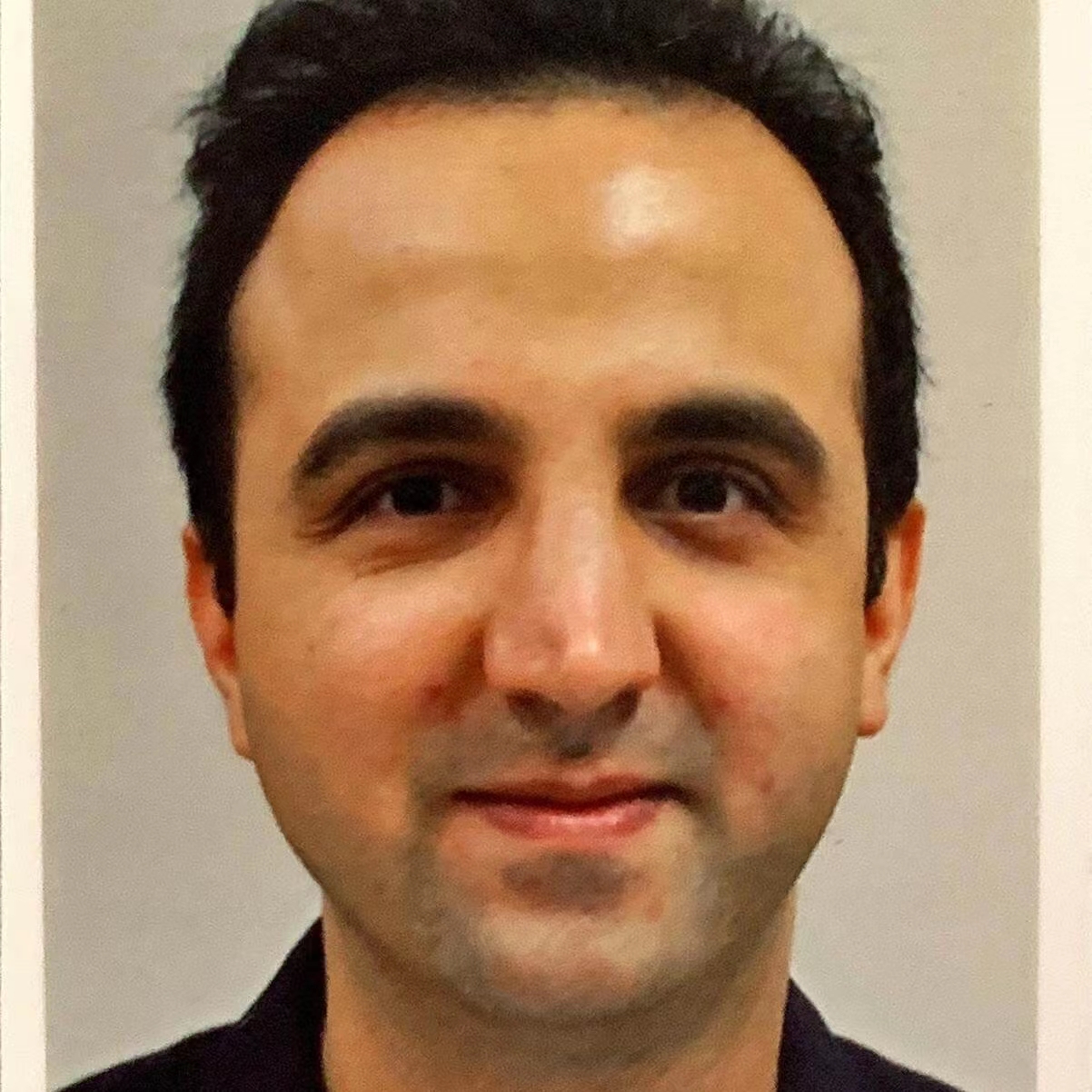 Ali Darejeh, Ph.D.
Lecturer, School of Computer Science and Engineering, UNSW Sydney
Ali Darejeh has a PhD in computer science and engineering from the University of New South Wales (UNSW) and he is currently working as a lecturer and computer science researcher in the field of immersive technologies at UNSW. He has over 10 years of teaching, research and industrial experience and frequently publishes in high rank journals. His major research interests are metaverse, virtual / augmented reality, brain computer interfaces, serious games, gamification, e-learning systems and user interface design for users with limited computer literacy. Ali conducts interdisciplinary research focusing on integrating new technologies and techniques such as augmented reality, virtual reality, and gamification with psychological and educational theories such as cognitive load, self-determination, and constructivism in order to design software for people with special needs, and eLearning platforms that can increase users' motivation and learning performance. Other than academic degrees and research experiences, Ali has years of industrial experience as a UX researcher and gamification designer in different industries such as oil and gas, medical, finance, and insurance. In addition, he is the founder of Research Tech Software Solution and Degree game studio, that focus on developing game-based learning platforms, and innovative mobile apps.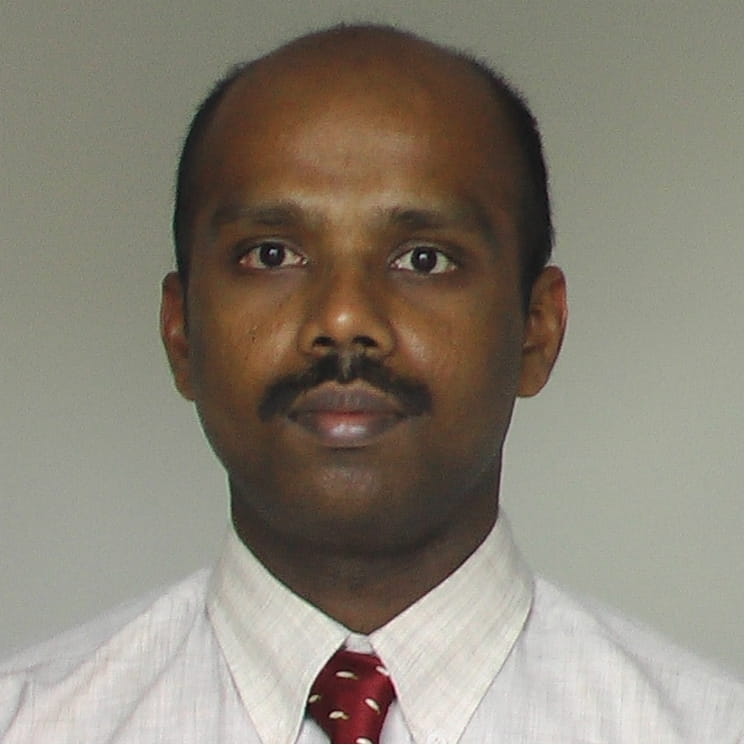 Anil Fernando, Ph.D.
Professor, Department of Computer and Information Science, University of Strathclyde
Prof. Anil Fernando received his PhD in video processing from the University of Bristol-UK in 2001 and MSc in telecommunications from the Asian Institute of Technology-Thailand in 1997 and BSc(Honours-First Class) from the University of Moratuwa-Sri Lanka in 1995. He joined the Department of Computer and Information Sciences, University of Strathclyde, UK in August 2021 as a professor in video coding and communications and currently leading the video communications research group. Prior to that he has been in the University of Surrey, Brunel University in UK and the Asian Institute of Technology in Thailand as an associate and assistant professor. He has a very strong research and academic profile and is a world leading expert on video processing, coding and communications. He has published more than 400 international refereed journal and conference publications mainly in IEEE. He graduated more than 100 PhD students in video processing and communications and is currently supervising over 15 PhD students. Due to his major contributions to the video communications research, he was invited by many IEEE leading conferences in disseminating his research to a wider community through plenary, keynote and invited talks at professional meetings, workshops and conferences. His work has been highly recognised by the international research community and has won IEEE International Shall award and NAB 2020 award.
Hong Zhu, Ph.D.
Professor, School of Engineering, Computing and Mathematics, Oxford Brookes University
Dr. Hong Zhu is a professor of computer science at the Oxford Brookes University, UK, where he chairs the Cloud Computing and Cybersecurity Research Group. He obtained his BSc, MSc and PhD degrees in Computer Science from Nanjing University, China, in 1982, 1984 and 1987, respectively. He was a faculty member of Nanjing University from 1987 to 1998. He joined Oxford Brookes University in November 1998 as a senior lecturer in computing and became a professor in Oct. 2004. His research interests are in the area of software development methodologies, including software engineering for machine learning applications, cloud computing, big data and data analytics, software engineering of intelligent systems, formal methods, software design, programming languages and automated tools, software modeling and testing. He has published 2 books and more than 200 research papers in journals and international conferences. He is a senior member of IEEE, a member of British Computer Society, and ACM.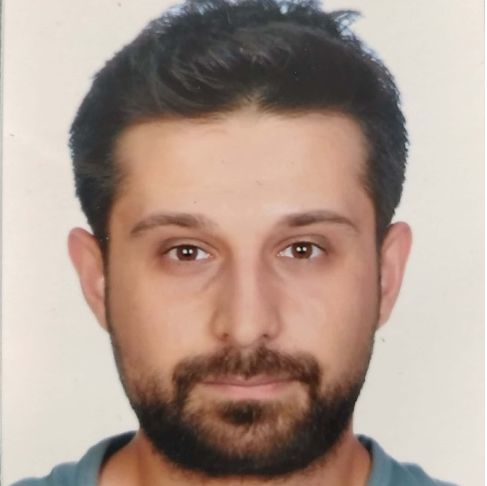 Mustafa Istanbullu, Ph.D.
Assistant Professor, Biomedical Engineering Department, Çukurova University
Mustafa Istanbullu is an Assistant Professor and vice chair of the undergraduate program in Biomedical Engineering at Çukurova University, where he has been working since 2021. He received his Bachelor's degree in Electrical and Electronics Engineering and later earned a master's degree in Biomedical Engineering from the Istanbul Technical University.
For his master's thesis, he focused on the early diagnosis of osteoporosis using artificial neural networks and support vector machines. He then pursued his PhD at Çukurova University, where his research centered around the design and simulation of a carbon nanotube hybridized field-effect transistor biopotential sensor.
His research interests include microelectronics, microfabrication of semiconductor devices, modeling of electronic devices, analog/digital circuit design, and biomedical instrumentation. He has published articles in international scientific journals and has received an international patent in 2021 for his invention of an ANN-based single calibration impedance measurement system for skin impedance range. He is committed to advancing the field of biomedical engineering and providing his students with an exceptional education.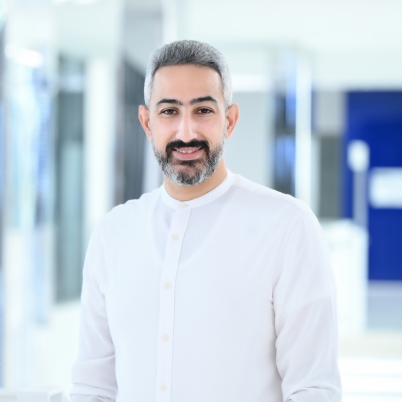 Moayad Aloqaily, Ph.D.
Research & Development Manager, Machine Learning Department, Mohamed Bin Zayed University of Artificial Intelligence
Moayad Aloqaily received a Ph.D. degree in Computer Engineering from the University of Ottawa, Canada, in 2016. He has been with different industries, he was a Senior Researcher and Data Scientist with Gnowit Inc., 2016-2019. He also worked with Cheetah Network Canada from 2019 to 2020. He is the Managing Director of xAnalytics Inc., Canada, since 2019. He was an Instructor with the SYSC Department, at Carleton University, Canada, in 2017. From 2018-2019, he was an assistant professor at the American University of Middle East (AUM), Kuwait. From 2019-2021, he was the Cybersecurity Program Director and an assistant professor at the Faculty of Engineering, Al Ain University, UAE. He is currently with the Machine Learning Department, at Mohamed Bin Zayed University of Artificial Intelligence (MBZUAI), UAE. He was the recipient of many honors and awards, such as best paper awards of 2020 Ad Hoc Networks Journal, 2021 Computer Networks, 2022 IEEE IWCMC, 2022 IEEE MeditCom, 2022 IEEE GlobeCom, and 2023 IEEE Metaverse. His current research interests include the applications of AI and ML, blockchain solutions, and sustainable energy and data management. Dr. Aloqaily has chaired and co-chaired many IEEE conferences and workshops. He is serving on the Editorial Board of many prestigious journals and guest editor in many journals. He has also been appointed as the Co-Editor-in-Chief of IEEE CommSoft TC eLetter in 2020. He started his Special Interest Groups on Blockchain and Applications as well as the Internet of Unmanned Aerial Networks. He is an IEEE Senior Member, ACM Member, and a Professional Engineer Ontario (P.Eng.). He is the founder and director of the artifitialleap.ai laboratory.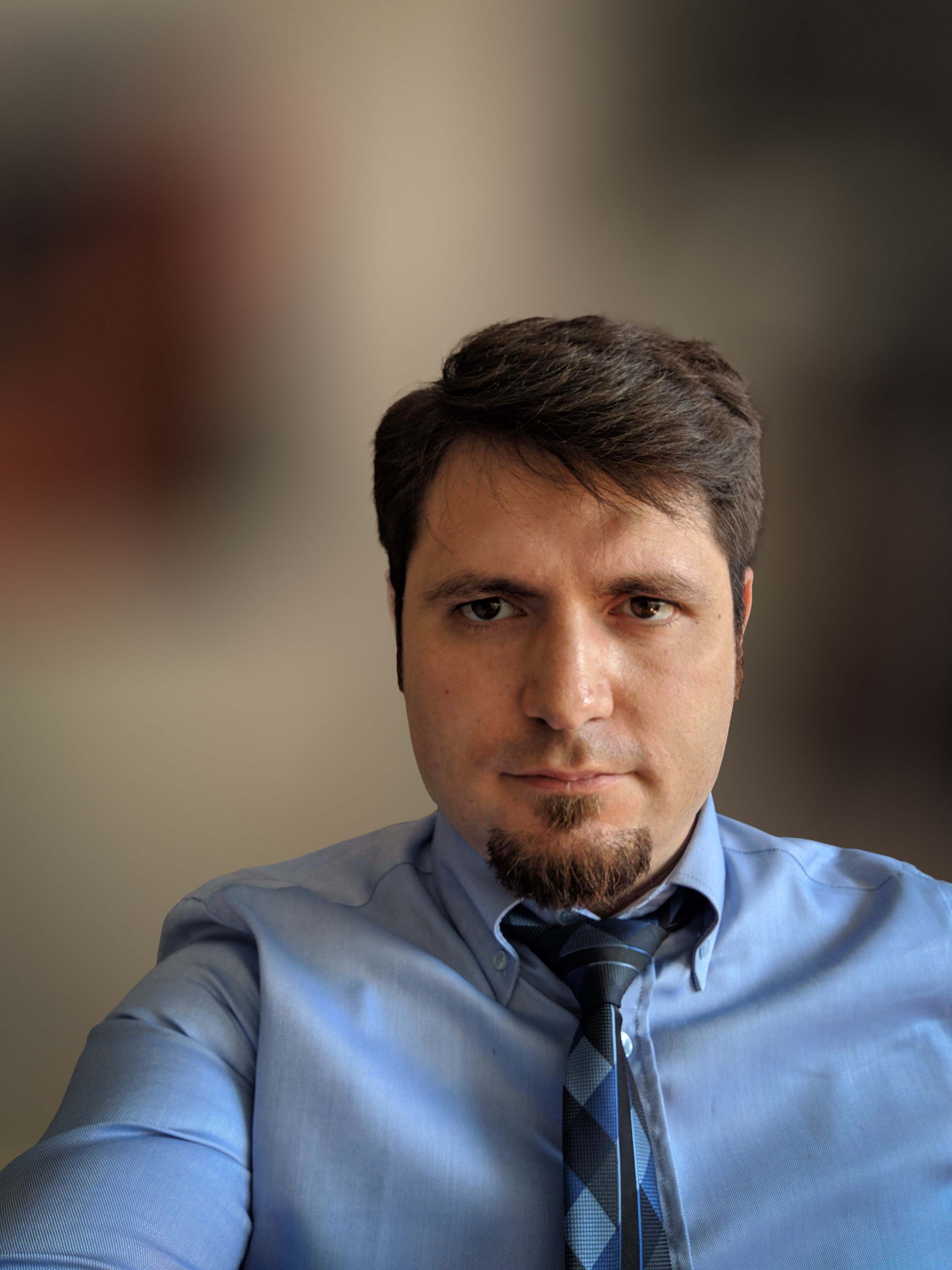 Turgay Batbat, Ph.D.
Assistant Professor, Department of Biomedical Engineering, Erciyes University
Turgay BATBAT is Asst. Prof. of Biomedical Engineering at Erciyes University. He received his BSc and MSc degrees in Computer Engineering and PhD degree in Biomedical Engineering from Erciyes University, Kayseri in 2011, 2014 and 2020, respectively. His master thesis work focused on protein tertiary structures based on artificial intelligence. His PhD thesis project about bio signal processing in cognitive functions and neurophysiology. He is member of research group and works on several projects based on fNIRs, EEG and diverse types of physiological parameters and Artificial Intelligence. He has presented in national-international conference proceedings and written publications on artificial intelligence and bio signal processing.